Frozen Friday Light & Sound Skate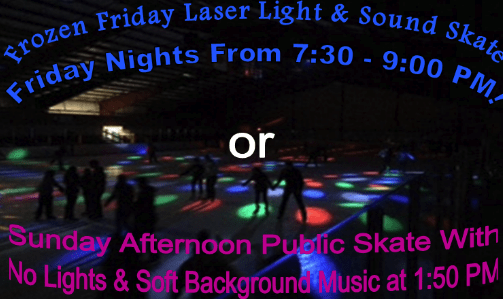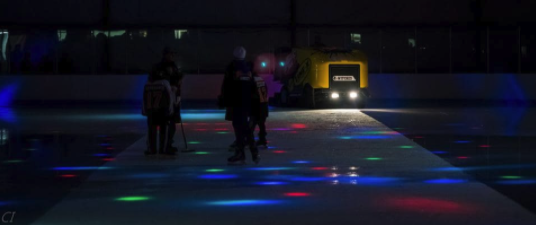 The cost of admission for Frozen Friday Laser Light & Sound Skate is $10. We offer rental skates for only $5! These public events are very popular so we recommend arriving 30 minutes early!
Liability : All skaters skate at their own risk.

NOTICE! USE OF WALKERS.

Due to recent problems creating a safety and hazard issue the use of Walkers during Frozen Friday Laser Light Skate*IS NOT ALLOWED PERIOD! The use of Walkers IS STILL ALLOWED DURING PUBLIC SKATE SESSIONS for the time being until someone ruins that as well.

THE WALKERS ARE TO BE USED AS A SKATING AID ONLY FOR THOSE THAT NEED ASSISTANCE SKATING. They are not to be used by persons that can skate, persons running, persons running-flipping them over and jumping in-spinning, they are not to be used as bumper cars.
Thank you. PIA.

NO STREET SHOES ALLOWED ON THE ICE – SKATES ONLY!

NO ROUGH HOUSING ON THE ICE SURFACE ALLOWED – YOU WILL BE ASKED TO LEAVE

BULLYING WILL NOT BE TOLERATED AT PENOBSCOT ICE ARENA – POLICE WILL BE CALLED AND YOU WILL BE REMOVED FROM THE RINK